Super Joint Support Natural Anti-Inflammatory
Anti-Inflammatory Pain Relief Supplement by LivingWell and The Healthy Back Institute
Super Joint Support is Power Packed with Natural Anti-Inflammatory Ingredients
As people say, everything happens for a reason! A scientist noticed that lab mice were immune to arthritis. Further research found that a rare fatty acid called Cetyl Myristoleate (CMO) is protecting the mice from contracting arthritis. The scientist then made a CMO sample and applied it topically to arthritis pain.
Try it risk-free! 100% money back guaranteed!
More and more researchers have noted the efficacy of CMO. The compound acts as a comforting moisturizer to help soothe dry and brittle joints (that have caused you pain all along), may increase a person's mobility, as well as relieve pain.
Along with soothing affected joints, CMO also deeply penetrates  the muscles and tissues at the cellular level to help reduce inflammation, to help heal the cell membranes along the way targeting the root causes of pain.
Another key ingredient in Super Joint Support is methylsulfonylmethane (MSM), a naturally occurring sulfur made in our body. MSM helps the cells in our body by making them more permeable, allowing nutrients and CMO benefits to pass through the skin easier to alleviate the pain.*
CMO and MSM work by blocking a pain nerve from delivering the 'agony' message to your brain while stopping inflammation, healing the swelling, and soothing the affected area.
Combining the effective properties of CMO and the wonderful aid of MSM makes Super Joint Support something you must relieve your pain.
So what's stopping you from having a Super Joint Support supplement by LivingWell for your pain? Buy one now and your body will thank you for it or your money back, guaranteed!
Pros and Cons of LivingWell's Super Joint Support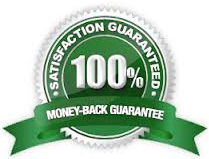 Pros:
Includes all-natural ingredients and does not contain any artificial colors, preservatives or parabens that irritate skin.
Use locally to medicate only the areas that are in pain.
Super Joint Support does not contain NSAIDs (non-steroidal anti-inflammatory drugs).
Offers a free trial product or a 90-Day buy back guarantee when purchased (minus shipping expenses) if not satisfied.
LivingWell offers nice discounts when ordering 3 to 6 bottles at a time.
Jesse Cannone has been helping people manage chronic pain and live a healthier life for over 21 years .
The company offers a lot of freebies to try other related products for natural pain relief.
Super Joint Support is manufactured in a fully compliant Google Manufacturing Practices (GMP) facility
BBB Accredited Business since 2005.
Cons:

Do not use Super Joint Support if you have open sores. It could cause pain in the affected area.
This product contains shellfish, so it is not vegan.
All of LivingWell's suite of products are not available at local retailers and must be ordered online.
Results will vary. This information is based on many research studies and my personal experience. *
/lose-the-back-pain/super-joint-support.php